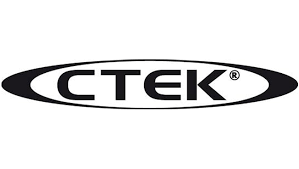 Product Strategist – CTEK AB
CTEK pushes the boundaries of research and development to bring new battery charging technologies to the market.  The company was founded in 1997 in Vikmanshytttan in Dalarna. Today CTEK is a high-tech company and the global leader in battery care and power management solutions, selling over a million chargers every year in over 70 countries. CTEK has its head office in Vikmanshyttan and its e-mobility-center in Norrköping where the products are designed, developed, and tested. The company is growing fast. In 2019 CTEK had a turnover on 60M EUR and 170 employees.  
CTEK is a market leader and has been for many years. Now they must buckle down and hold that leadership position. We are now looking for a Product Strategist who will work closely with Product Management and the Energy and Facility Division to drive the go-to-market plan of new or changed product.
Overall Goals
Understand trends, drive strategy for the area – long and short term
Understand CTEKS products, be able to compare these with those of competitors
Keep track of pricing on E-mobility products and the countries CTEK will establish in 2021-22
Establish data driven approach, e.g. Product profitability, market position, product usability, quality, supportability, assessments of launched products in various, sunsetting of products
Long-term: Support establishment in new countries globally, solid foundations for establishment and expansion
Required Experience & Competence
At least a five-years background in marketing, sales, or transferrable experience such as creating content, developing technical showcase, pricing, developing compelling messaging/positioning and content for sales teams & customers Management consulting background is also relevant
Experience in proven product strategy and/or product marketing experience previous sales experience is desirable
Experience from working in an international context
Experience of go-to-market work and strategy
Experience of conducting market analyzes of potential new markets as well as existing ones, including pricing strategies and regulatory environment
Experience from project participation connected to cost analysis and product specifications
Experience from monitoring, collecting and utilizing information of product performance, user and channel experience
Preferred Experience & Competence
Preferably experience from a smaller company, where expansion has been part of the strategy or larger company In intrapreneurial context. Being used to not having all processes and structures in place
Desirable with experience from EVSE products and digital solutions (possibly in other products / services). Focus on EVSE products
Interest in technology and ideally EV interest
Desirable with experience within Automotive technology or Energy/electricity technologies
Desirable with an Engineering or Business Degree
Written and verbal fluency in English and Swedish required, other languages is a plus
Strong interpersonal written and verbal communication & presentation skills
DO YOU WANT MORE INFORMATION?
We look forward to answer all your questions. Please contact:
Anna Forsberg  
anna.forsberg@dmatch.se
+46 73 807 62 66
APPLY TO THE POSITION BELOW
POLICY ON HANDLING OF INFORMATION
As a recruitment and staffing company, we collect information and data about you as a candidate. We handle all information and data in a safe and secure way to protect your integrity. Our working processes and IT-support systems are developed to comply with and strictly follow the requirements of the General Data Protection Regulation (GDPR). Please read more in Dmatch Privacy Policy.