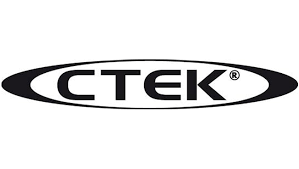 Digital Product Manager – CTEK AB
CTEK pushes the boundaries of research and development to bring new battery charging technologies to the market.  The company was founded in 1997 in Vikmanshytttan in Dalarna. Today CTEK is a high-tech company and the global leader in battery care and power management solutions, selling over a million chargers every year in over 70 countries. CTEK has its head office in Vikmanshyttan and its e-mobility-center in Norrköping where the products are designed, developed, and tested. The company is growing fast. In 2019 CTEK had a turnover on 60M EUR and 170 employees.  
CTEK is a market leader and has been for many years. Now they must buckle down and hold that leadership position. We are now looking for a Digital Product Manager who will have the main responsibility for digital products and services including IoT/connectivity/cloud/data management.
Overall Goals
Understand trends, drive strategy and execution for the area – long and short term
Enable higher pace of product releases, establish structures, and specify what the projects will deliver.
Secure the product area will contribute and bring in additional revenues during the next five years.
Areas of Responsibility
Responsibility to create and execute CTEKS IoT, SW and igital product portfolio vision together with stakeholders and customers
 Develop deep understanding of customers gathering of information and analysis of internally and external customer insights (e.g. from sales team, support, marketing online, different types of customers, from competitors. Use this to research, develop and launch product offerings.
Establish the igital product portfolio strategy, go-to-market and end of life plan throughout product life cycle. Including implementation of technical road maps and solid plans for all apps and digital products
 Communicate regularly to the relevant organization the product roadmap, product scenarios, user stories and backlog for your product portfolio.
Owning product profitability: Set product profitability goals over product life cycle. Measure and optimize product profitability
Coordinate and provide direction for market segmentation and targeting in order to define the market opportunities for the product portfolio within the existing business strategy or propose to change direction of business strategy
Ensure that customer needs are clear, and all costs and product specifications related to develop the solution are known and in the business cases so investment decisions can be taken in the relevant Product Councils upon presenting these
Responsible that sufficient product training is taking place at launch or change of product. Support others to create and deliver part of product training within the organization
Responsible that the following product family level documents: market requirements, marketing plan, sales enablement plan, launch plan, phase-out plan are developed and agreed upon. Coordinate and support others to create such product family level documents.
Take ownership of the product area and the products by monitoring the performance of the product portfolio (e.g. market positioning, sales volumes, price competitiveness, margin, product quality, usability and supportability) to identify challenges, and areas of opportunity to improve performance
Be the link between the different parts of the organization. Communicate to key stakeholders (e.g. leadership team, sales organization) by coordinating progress reporting in ongoing development projects.
 Support Sales with domain knowledge. Participate in customer meetings
Required Experience & Competence
+5 years of Product Management Experience, previous experience in commercial/sales, , operations is also a merit
Experience from commercial and business case driven processes
Solid understanding of global connectivity possibilities and limitations as well as IoT cloud infrastructures
Experience from apps and other digital products
Experience from monitoring, collecting and utilizing information of product performance, user and channel experience
 Experience from project participation connected to cost analysis and product specifications
Preferred Experience & Competence
Leadership experience, not required formal line manager experience but informal, virtual, matrix or project management experience is required
Understanding of front-end/ and back-end architecture, with a focus on front-end
Desirable with experience within automotive, energy, e-mobility / electrification
Desirable with experience of process thinking from larger companies with the desire to implement processes in a fast-moving environment
Desirable with experience of setting requirements and manage external suppliers/providers
A plus having worked with payment solutions, regulatory environments, and after-market services
Written and verbal fluency in English required, Swedish is a plus
Strong written and verbal communication and presentation skills
University's degree or comparable knowledge obtained through work experience
DO YOU WANT MORE INFORMATION?
We look forward to answer all your questions. Please contact:
Anna Forsberg
anna.forsberg@dmatch.se
+46 73 807 62 66
APPLY TO THE POSITION BELOW
POLICY ON HANDLING OF INFORMATION
As a recruitment and staffing company, we collect information and data about you as a candidate. We handle all information and data in a safe and secure way to protect your integrity. Our working processes and IT-support systems are developed to comply with and strictly follow the requirements of the General Data Protection Regulation (GDPR). Please read more in Dmatch Privacy Policy.