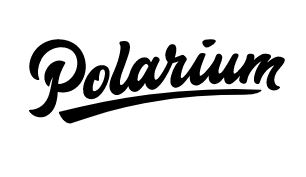 Polarium is a fast-growing company founded in 2015. The company creates a smart and sustainable future by providing safe and sustainable Energy Storage Solutions for different market segments.
Polarium is a leader in developing advanced lithium batteries. With headquarters and R&D in Sweden, manufacturing in Mexico & Vietnam, sales office in the US and global sales channels, Polarium services customers all around the world. Thanks to the latest developments in battery monitoring and analysis, Polarium provides cutting-edge smart lithium power backup solutions, addressing both the telecom replacement market as well as new macro and small cell sites within commercial and industrial segments. Polarium is also the pioneer of Battery-as-a-Service®, a subscription model that offers power backup at fixed monthly cost and performance guarantee. Polarium turns the uncertainty in telecom, commercial and industrial power into predictability.
Polarium is looking for a Head of PMO to build and lead the PMO Team.
You will report to the Chief Product Officer, Tobias Söderlund.
Experiences and Competences 
Managed a Project Management office (PMO) or alternatively solid consulting experience from leading parallel complex program/projects
Strong project management skills with proven ability to influence cross-functional teams without formal authority
Experience from integrated product development; HW/electronics, Mechanics and SW
Demonstrated experience from Project Portfolio Management
Personality & Leadership
Strong people leader: responsive/ability to listen, humble and be able to support/coach and "protect" project managers/team members as well as prioritize
Calm, act with integrity, grit, a "can-do" attitude, and entrepreneurial spirit
Enjoy fast paced environment with customer in focus – robust personality and ability to handle stressful situations
Ability to work and multi-task in a fast-paced, technically dynamic environment
Overall Goals of the Assignment
Establish PMO development plan and synchronize plan towards strategy and with relevant functions
Develop and build PMO team, estimated 10-11 professionals in approx. 12 months
Drive and define activities to reduce time to market by optimizing resources
Drive and define activities to lower projects costs maintaining quality
Establish and optimize relevant tools and processes for resource estimations of Product Development resources in projects
DO YOU WANT MORE INFORMATION?
We're looking forward to answer your questions and supply you with more information. Please contact:
Anna Forsberg
Anna.forsberg@dmatch.se
+46 73 807 62 66
APPLY TO THE POSITION HERE
POLICY ON HANDLING OF INFORMATION
As a recruitment and staffing company, we collect information and data about you as a candidate. We handle all information and data in a safe and secure way to protect your integrity. Our working processes and IT-support systems are developed to comply with and strictly follow the requirements of the General Data Protection Regulation (GDPR). Please read more in Dmatch Privacy Policy.