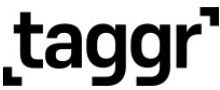 Interim COO/Program Director – Taggr AB
Är du en vetgirig och nyfiken person? Har du erfarenhet att leda kommersiella projekt eller program? Då har vi kanske Interimsuppdraget för dig. Just nu söker Taggr AB en interim COO/Program Director i Stockholm. Bolaget utvecklar och tillhandahålla produkter och tjänster inom IoT-branschen och närliggande verksamhet. De agerar även som rådgivare och levererar helhetslösningar tillsammans med partners. De erbjuder Sensing as-a-Service, en one-stop-shop-hanterad tjänst baserad på lätt-touch/lågkostnadsavkänning, levererad som en fullt finansierad tjänst.
Detta är ett interimsuppdrag på sex månader.
Erfarenhet & kompetens
Erfaren ledare
Kommersiellt inriktad och duktig affärsutvecklare
Har en bra teknisk förståelse
Har erfarenhet att leda kommersiella projekt eller program
Önskvärt med erfarenhet kring IoT, sensors och dess ecosystem
Önskvärt med erfarenhet ifrån startups och/eller projekt roll-outs
Personlighet & ledarskap
Utåtriktad personlighet
Operativ person med "hands-on" attityd
Ordning och struktur i sitt arbetssätt
Vetgirig och nyfiken personlighet
Högt i tak, kan hantera viss otydlighet
Mjuk men tydlig, bestämd vid behov
Growth mindset
Ansvarsområden & målsättningar
Leda Taggr kundprojekt med Ramirent som kund (leverera 100.000 sensorer inom 6-9 månader), inkluderande 3PP
Leda parallella utvecklingsprojekt
Kravställa och övervaka produktion och leverera sensorer, HW (design, build, deploy, operate)
Utveckla en Go-to-market modell via partners i Sverige
Utveckla ecosystemet med central intelligence (SW) och flera Devices
Utvekla processer, organization, kultur tillsammans med ledning
Ansvarig för finansiell planering (CFO-liknande)
Hjälpa med att bygga organisation, anställa
Taggr AB is looking for an curious and inquisitive interim COO/Program Director in Stockholm. Tagger develops and provides products and services in the IoT industry and related activities
DO YOU WANT MORE INFORMATION?
We look forward to answer all your questions. Please contact: 
Anna Forsberg  
anna.forsberg@dmatch.se
+46 73 807 62 66
APPLY TO THE POSITION BELOW
POLICY ON HANDLING OF INFORMATION
As a recruitment and staffing company, we collect information and data about you as a candidate. We handle all information and data in a safe and secure way to protect your integrity. Our working processes and IT-support systems are developed to comply with and strictly follow the requirements of the General Data Protection Regulation (GDPR). Please read more in Dmatch Privacy Policy.