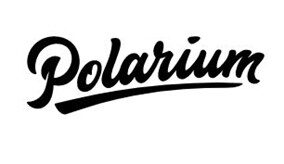 Product Manager High Voltage – Polarium
Polarium is a fast-growing company founded in 2015. The company creates a smart and sustainable future by providing safe and sustainable Energy Storage Solutions for different market segments.
Polarium is a leader in developing advanced lithium batteries. With headquarters and R&D in Sweden, manufacturing in Mexico, Vietnam & South Africa, sales office in the US and global sales channels, Polarium services customers all around the world. Thanks to the latest developments in battery monitoring and analysis, Polarium provides cutting-edge smart lithium power backup solutions, addressing both the telecom replacement market as well as new macro and small cell sites within commercial and industrial segments.
Polarium is looking for a Product Manager for their High Voltage Batteries. You will be responsible for the range of energy storage products that ranges from around 400V to 1000V.
The product manager will be fully responsible for the product lifecycle and act as the internal customer for product area. 
Experience & Competence
Strong knowledge of managing complex hardware products (electronic and software combined).
Knowledge of the whole product lifecycle, from conceiving a product, through development and manufacturing to retirement.
Combination of Tech and commercial skills.
Experience from formal or clear informal leadership – be able to handle teams and team members.
Merit with experience from both larger and smaller companies.
Have created products from idea to launched product.
Experience of owning cost-based budgets, including business case and business rationale.
Personality & Leadership
Mature leadership skills with the ability to liaise with people at all levels of the organization and with external stakeholders.
Enjoy fast paced environment with customer in focus.
Very self-going, own budget, solid structure and methodology.
Very commercially driven coupled with strong technical skills and interest.
Integrity, be able to withstand e.g. sales and argue for the Product Area's point of view.
Hands-on, strategic and customer oriented.
Skilled decision maker, fact based, and data driven – logical and rational.
Strong social and communication skills, with ability to understand and concisely communicate issues.
Ability to work and multi-task in a fast-paced, technically dynamic environment.
Goals of the Role
Within one year take lead and developed a market leading roadmap ensuring product leadership.
Launched Polarium's next generation High Voltage Battery during 2023.
Make sure that the product roadmap is supporting the energy optimizations business plan.
Maintain and extend product leadership vs competitors.
Contribute to Polarium's overall growth targets of 5 BSEK by end of 2023.
DO YOU WANT MORE INFORMATION?
We look forward to answer all your questions. Please contact: 
Felix Sjöborg  
felix.sjoborg@dmatch.se
+46 73 158 36 67
APPLY TO THE POSITION BELOW
POLICY ON HANDLING OF INFORMATION
As a recruitment and staffing company, we collect information and data about you as a candidate. We handle all information and data in a safe and secure way to protect your integrity. Our working processes and IT-support systems are developed to comply with and strictly follow the requirements of the General Data Protection Regulation (GDPR). Please read more in Dmatch Privacy Policy.