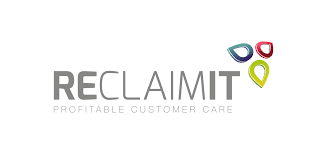 Head of Business Development  till Reclaimit
​Är du en skarp och säljdriven affärsutvecklare? Triggas du av komplex systemförsäljning? Då är du kanske Reclaimits nya Head of Business Development. Reclaimit erbjuder effektiva, automatiserade systemlösningar till butiker och e-handlare, för att de på ett modernt och kostnadseffektivt sätt ska kunna hantera alla sina kundreturer och reklamationer. Företaget är största aktören och i princip ensamma i sin nisch på den nordiska marknaden sedan 2015. Nu söker man en Head of Business Development. Målet är att ta bolaget till en ny nivå och gå från att vara ett relativt teknikdrivet mindre företag till att tiodubbla omsättningen på några års sikt på befintlig och nya marknader.
FÖR ATT BLI FRAMGÅNGSRIK I ROLLEN BEHÖVS
Vana att arbeta med kundsegmentering och värdeargumentation
Erfarenhet av komplex systemförsäljning mot stora, medel och mindre företag
Vana att arbeta i en entreprenöriell miljö och förstå bakomliggande hur ett bolag finansernas
Mycket god engelska i tal och skrift
Strategisk läggning med pragmatisk driv
En relationsbyggare som skapar kontakter på ett trovärdigt sätt
Vill du ha mer information?
Vi ser fram emot att svara på dina frågor. Vänligen kontakta: 
Anna Forsberg 
anna.forsberg@dmatch.se
+46 73 807 62 66 
POLICY ON HANDLING OF INFORMATION
As a recruitment and staffing company, we collect information and data about you as a candidate. We handle all information and data in a safe and secure way to protect your integrity. Our working processes and IT-support systems are developed to comply with and strictly follow the requirements of the General Data Protection Regulation (GDPR). Please read more in Dmatch Privacy Policy.