An agile, experienced team.
At Dmatch, we have years of experience with senior executive search, recruitment and interim consulting roles within Tech, Digital and IT. By investing in what matters the most – people, we propel organizations to success.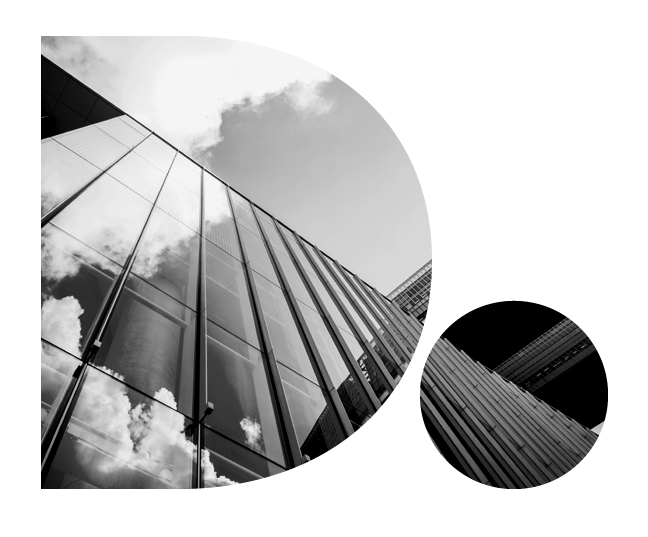 Dmatch is an entrepreneurial, fast-moving recruitment and interim firm specializing in Tech, Digital and IT. We are active in the Nordics, with offices in Stockholm and Öresund. We are part of Michaël Berglund AB, one of the leading executive search firms in Sweden.
AGILE. TIMELY. COMPETENT. 
We use our established methods and processes to search out and assess the right competence for your business. We ensure a high-quality and timely matching process and take responsibility for the onboarding process, setting both you and the candidate up for success. We tailor our services to your challenges and opportunities, whether you are searching to fill short-term assignments of consultants or hire more long-term employees.
MERGING RECRUITMENT WITH TECH EXPERIENCE 
We combine competence from two core industries: extensive experience and knowledge from the global Tech industry, as well as from the Recruitment industry. When we work together with our customers, we always strive to initiate partnerships and pursue a long-term cooperation. 
CUSTOMER FIRST
Always focusing on driving true customer value. 
PROFESSIONALISM
Solid execution, agility and quality in everything we do.
RESPECT
We are in a people business, and all individuals we interact with are treated with utmost respect. 
Growing a company starts from hiring the right talent. Dmatch has helped us succeed in our utmost critical recruits. The processes have been thorough and the team has managed to lead it well, resulting in really good alternatives available in the end. Very happy with our cooperation so far, looking forward to continuing working with them in the future.
The team at Dmatch has held a very high professional level from start to finish in our searches with them. They are fast, to the point, great talking partners and always available for support or in discussing different angles on potential candidates. They always recommend solutions and I am impressed by the service level given, both to me personally but also to our candidates.
We met with several recruitment companies when we were about to recruit a CEO for our company. After meeting Dmatch, the choice was easy. They were genuinely interested in the Assignment and our company and had a remarkable network of their own. Dmatch has helped us with several other recruitments and partnering up with them is something we have never regretted.
We are very pleased with Dmatch as a recruitment partner. With an ability to create an understanding of the whole company and not just the specific role, they succeed in grasping the broader context of how a possible candidate should become a part of the whole. In addition to this, they have shown courage by presenting a breadth of candidates which creates a resilience in the process. I highly recommend Dmatch.
We reached out to Dmatch when we needed help with recruiting Digital Specialists. We were very much pleased with the outcome, high accessibility, quick feedback as well as a sensitivity to our needs. I highly recommend Dmatch.
Dmatch as our strategic partner is a great support in recruitments for our accelerating growth. The team at Dmatch really understand Polarium, our requirements and long term ambition. Dmatch is a great marketing channel towards future potential employees when they market and present our company in an excellent way.
Working with Dmatch has been a positive experience throughout the whole process. We sensed a genuine desire to lead the process all the way from start to finish in the best possible way for us as a customer. Competence, care and a dedicative approach has been top notch.
Working with Dmatch was a great teamwork experience. They are responsive and dedicated, their services are tailor-made to our needs and requirements, a great partner.
High quality of the process and quick feedback when needed. Quick replies on all calls and emails, a competent and available partner in all aspects.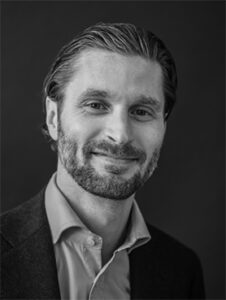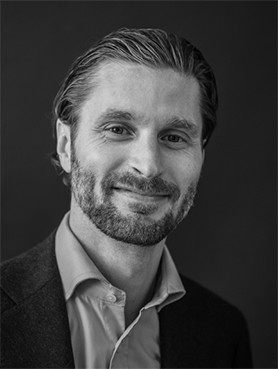 +46 72 574 62 91

Robin Berglund holds a Master's degree in Business Administration as well as a Bachelor's degree in Information Systems from Lund University and the University of California. He has a background as a Consultant at Accenture and has worked in several leading positions in the Ericsson Group, within Sales, Business Development and Sourcing, in Sweden, Japan, Italy and Indonesia. Robin's latest assignments include Global KAM, Head of Sourcing and VP Regional Business Management for Global Services, with responsibility for India as well as North East Asia. Robin is a Board Member of Michaël Berglund AB and Unlimited Travel Group AB (publ).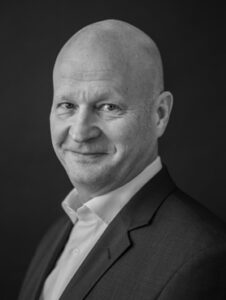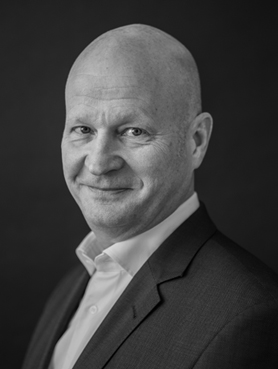 +46 76 888 91 15

Stefan Johansson holds a Bachelor's degree in Business Administration and Economics from Stockholm University, an Officer degree from the Swedish War Academy of Karlberg as well as Executive Education from Columbia University and IESE Business School. Stefan has a long and broad experience from the ICT industry as a Consultant and has held various Executive positions as CFO, VP and President in companies such as WM-data, PostNet and the Ericsson Group. During more than 10 years, Stefan worked abroad as Ericsson's Local Company President in Taiwan, The Baltic States and North Middle-East.
+46 70 484 00 83

Rebecca Uhrfeldt holds a Bachelor's degree in Business from Lund University as well as an Associate degree in International Business from Berkeley and Santa Barbara college. Rebecca has extensive experience in driving business growth and leading high-performance IT teams. She has held various positions in the ICT/Digital area, most recently as an IT Project Manager at Bonnier Business Media and as an E-commerce manager at Odd Molly. She also worked as a Staffing Manager specialized in IT at Academic Work. Rebecca joins Dmatch from Michaël Berglund AB where she was working as an Associate within Executive Search.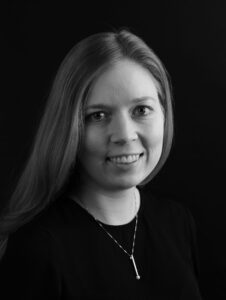 +46 738 07 62 66

Anna Forsberg holds a Bachelor's degree in Business and Economics from Uppsala University and also a Bachelor's degree in French from the same University. She studied one year in Aix-en-Provence and one semester in Cambridge. Most recently Anna worked as a recruiter for Deloitte where she amongst other things was involved in recruiting Tech Professionals to Deloitte's digital consultancy agency. She has also been active on a voluntary basis in the female career network Women's Career Network where she established an Advisory Board. Anna is a certified interpreter of SHLs OPQ, Occupational Personality Questionnaire.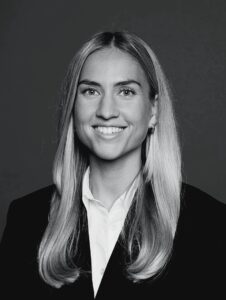 +46 79 076 23 37 

Alma Pedersen holds a Bachelor's degree in Business and Economics, majoring in Management and Marketing, from the Stockholm School of Economics. Prior to becoming an Associate, Alma has worked as an analyst at Dmatch. Furthermore, Alma has previous experience from the retail sector as well as having worked with Digital Marketing in an entrepreneurial setting. She has also been working on a 6-month project within tech to improve the Innovation Process of Telia Company.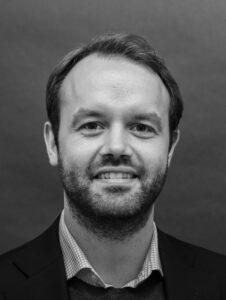 +46 73 158 36 67

Felix Sjöborg holds a Bachelors Degree in Business Administration with a major in Hospitality Management from Hotel Institute Montreux and Northwood University. He has also completed the course "Exploring Tech for the Hospitality Industry" at Hyper Island. Before joining Dmatch Felix has been working at both large global hotel chains as well as smaller family owned hotels. His most recent position was as a Reservations/Revenue Manager at Hotel Diplomat and Villa Dagmar. During this time, Felix was also responsible for the implementation of a new Property Management System and the maintenance of the hotel's digital services.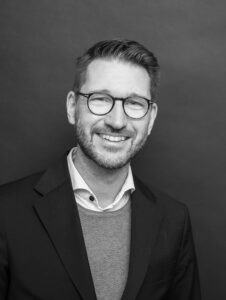 +46 725 34 60 66

Magnus Stjerna is a Senior Advisor adding strategic business and digital competence to the team. As a digital native, Magnus brings broad digital experience and expertise in business, tech and content. He has primarily worked in media & entertainment (computer games and television) and the telecoms industry as well as in consultancies and agencies focused on design and innovation, marketing and growth. Primarily in sales/business development and executive leadership positions running international businesses, Magnus has worked at TV4, Ericsson, Fjord/Accenture and others.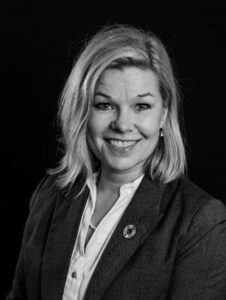 Mia Rolf is a senior advisor adding the team deep competence and experience from the Tech industry, Swedish Incubators & Science Parks, but also from Universities. Mia has an Executive MBA from EFL and is also a Communication graduate from Stockholm University. Today, Mia is the CEO of Ideon Science Park, Skåne's largest tech hub with over 400 companies and focus areas such as Smart Cities, Future Transport, Health Technology and Smart Materials. Mia has a background in leading positions, such as Business Developer, Delivery Project Manager and Marketing & Communications Manager from the IT / telecom industry but also as an entrepreneur / CEO for consulting activities in digitization and change work for large brands. Mia is a board member of FundedbyMe and Skånska Travsällskapet, chairman of the jury for EY Entrepreneur of the Year, region South, and is part of the Steering Committee for the UN body UNOPS Global Innovation Center Sweden.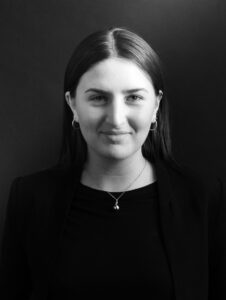 Shirin Jilert
Office Manager/Frontoffice
+46 70 556 81 91

Shirin Jilert has worked with us in Frontoffice since 2017 and also has the role of Office Manager. She has previously worked in the retail sector in the construction  and retail industry. Most recently she had the role as a sales representative  at Bricmate AB, before she joined Dmatch.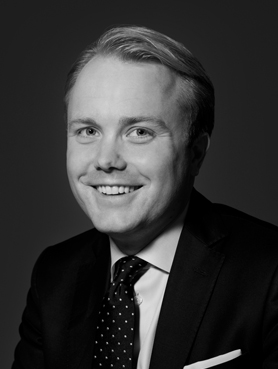 Carl Grebing
CFO & Business Development
+46 70 888 74 27

Carl Grebing holds a Bachelor's degree in Business and Economics, specializing in Accounting and Management, as well as a Master's degree in Business and Economics, majoring in Accounting and Financial Management, from the Stockholm School of Economics. He has also minored in Process and Innovation Management from Copenhagen Business School in Denmark, as well as language studies at the Université Stendhal in Grenoble, France. In addition to this position, Carl is also CFO for Michaël Berglund AB.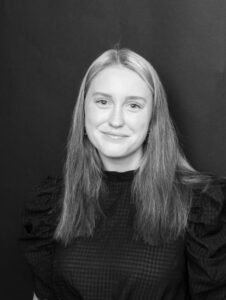 Isabella Biederbeck studies a Bachelor's degree in Digital Media at Stockholm University. The Bachelor includes programming, human- computer interaction, web development, among other courses. Isabella has previously studied PR and Visual Communication at Berghs School of Communication. She has experiences from working within marketing and sales and, related to this, an interest in Tech arised. She works part time as an Analyst at Dmatch.
Tilda Kylesten is currently studying her last year at Lund University to become a civil engineer in Industrial Engineering and Management, specialized in Business and Innovation. During her studies she has acquired a technical profile within System- and software development and worked as supplementary instructor in one of the courses. She has previous experience from working with service in the retail sector as well as in the bank sector. Furthermore she has experience from technology- and production industry as a quality technician and project leader. 
ARE YOU PASSIONATE ABOUT RECRUITMENT AND TECHNOLOGY?
We are constantly looking for talented people. Please contact Robin Berglund if you are interested in joining our team.  
We Look Forward to Working with You
POLICY ON HANDLING INFORMATION
As a recruitment & interim company, working closely with both customers and candidates, we understand the need for high integrity, handling all information and data in a safe and secure way. Our working processes and IT-support systems are developed to fulfill and strictly follow the requirements of the General Data Protection Regulation (GDPR). Please read more in Dmatch Privacy Policy.
Dmatch is committed to actively working with our customers and candidates to achieve the best possible matching results, based on competence and experience, independent of an individual's race and ethnic background, religion, gender, sexual orientation, marital status, pregnancy, parental status, age, disability, or political opinion.